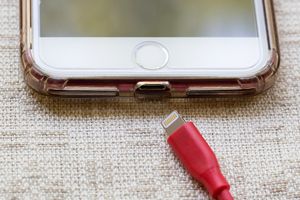 Your phone battery is low! OH NO! Gotta plug it in so it doesn't die! A dying phone doesn't even operate as fast as a fully charged phone. When your phone dies, you could miss out on messages, phone calls, social media alerts, emails, news, the best picture moment, music downloads, or videos. Besides our keys and wallets, we cannot leave the house without our cell phones, let alone, walk from the kitchen to the bathroom without our trusty device. Everything is in there! In this little compact device, we store our phone numbers we cannot remember by heart, those beautiful pictures of favorite memories, the apps, and personal information. No one enjoys the hassle of losing a phone! We would search through the house, asking others to call it, and notifying people that it's missing. When we find it, what a relief! Whew! The world can now rotate and carry on! What would life be like without it? Most of the world would feel disconnected and uninformed. I'm writing this not to address phone addictions. That is another topic, but I am saying that phones are valuable and how much more valuable are we. Therefore, a dead phone is useless and so are we without power.
I can recall times when I'm feeling low, irritated, and unfulfilled. In those moments my children look at me like I'm the crazy lady or my husband might tread lightly. I am reminded to recharge in order to love my family well and to impact the world around me. There is a big difference in simply doing what needs to be done and doing what needs to be done with a joyful heart. Recharging is plugging into God, taking the time to turn my affections toward Him, resting in His presence, and asking for empowerment to do things well. It's like I take a mini vacation in the midst of chaos. I love taking a walk in nature. It's quiet, peaceful, and refreshing. Although I can't always do that in the middle of tending to my family. Therefore, my mornings with Him are vital, even the trips to the bathroom, or my daily chores become opportunities to just talk to God and ask Him for simply more of Him.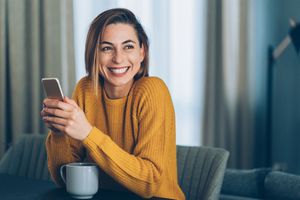 John 15:5 says, "I am the vine; you are the branches. If you remain in me and I in you, you will bear much fruit; apart from me you can do nothing." A branch disconnected from the tree will not bear fruit and will die. Because one likes to eat bad fruit and much of what we do in life involves people, we must consider what fruit are we offering others? If you're dishing out bad fruit or no fruit at all, perhaps you're not connected to the One who loves you. When you know God is loving, patient, kind, and faithful towards you, you seek to pour out the same onto others. God gave His son Jesus so that He would reap you, even in your state of sin. The fruit you bear and give to others could be the very thing that determines if they choose Jesus or not. Get plugged in. Ask God to invade your heart, overflow you with His presence, and bring to remembrance His word.  Your co-workers, children, spouses, and friends are in need of seeing the light of God shining through you. No need to look for a wall socket. You can recharge with Holy Spirit anywhere. This is not some spiritual ritual, but God is waiting to spend time with you throughout your day. He's looking to walk with you, to relate with you, to live with you. He's always there. He said He'll never leave you, nor forsake you. He loves for us to talk to Him and He talks to us, giving us wisdom, insight, dreams, visions, and understanding. Recharging with God is simply sitting at His feet and letting Him pour out His love, power, and presence on us. Don't live life without Him. Get and stay connected to the only One who sustains and fulfills.