I used to live in Alamogordo, New Mexico, a place known for their pistachios, White Sands, beautiful mountains, and the heat. One day, the temperature was 102 degrees. Can you say HOT! As I stepped outside of the church doors and into my car, I could feel the scorching sun beating against my skin. I wanted to cool down, but my air conditioner took a few minutes to adjust the temperature. I simply waited and I eventually cooled. It made me think how often we want quick fixes but the environment is not conducive to produce such results. Even farmers and gardeners understand that certain plants will thrive only under the proper conditions.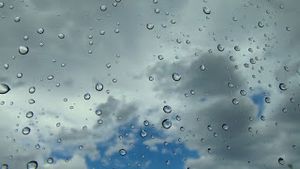 When we arrived home, we talked about going swimming, but the clouds began to roll in and darken, the temperature began to drop, and the raindrops started to fall. The ground moistened and became a little muddy and our green grass was refreshed with rain. I enjoy the rain, because it reminds me of God's love and His willingness to provide, especially when things get hot or overwhelming. When the enemy attacks and depression tries to turn the victor into a victim, God reminds us that we are more than conquerors and gives us the peace and grace we need in those moments. When finances look a little funny, that job promotion looks very distant, or those relationships look hopeless, God opens doors that no man can shut. As we put our trust in Him and walk by faith, we will ultimately see the goodness of God. We see that He is the source of all that we need, even in dry places. 
     In New Mexico, most people do not have grass on their property. They cover their property with rocks. However, we had grass and needed to water it regularly in order to maintain it, but due to the water restrictions, we were unable to water the grass as much as we had liked. As a result, there were missing patches. The weeds began to take over. We planted grass seeds and pulled weeds when we could, and still, our lawn had its flaws.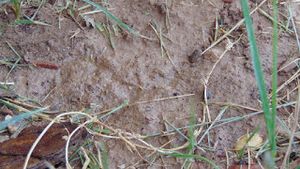 The hardest part about pulling weeds is that their roots can grow so deep that they break when you tug on them, because the ground is hard, leaving the roots to grow into more weeds. These weeds suck up nutrients and moisture that should go to the grass. The only way to ensure the grass receives what it needs is to remove the weeds. The best time to remove the weeds is after it rains. The ground is moist and can easily move, allowing the weed to be pulled up along with the roots, never to grow again.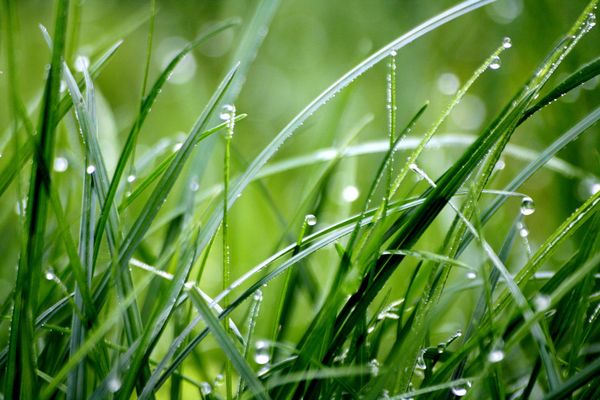 There may be roots in our lives that are deep, sucking the life out of us that need to be pulled up. When our hearts are dry and hard, we lack the right moisture and it is difficult to change. If we allow the Holy Spirit's refreshing outpouring to soften us, God can uproot those deep seeded lies that hinder our growth. The Holy Spirit is the one who softens our hearts. He is the one who comforts us. He is the one who draws us. He is the one who helps us. When He is present, the environment is right for change and growth. Welcome Him into your dry environment by recognizing His presence and simply resting at His feet. Remember the song, "Rain rain go away, come again another day?" Well I say, LET IT RAIN now until every weed is pulled up and we look more and more like the bride of Christ. 
 "Now the Lord is the Spirit, and where the Spirit of the Lord is, there is freedom." 
(2 Corinthians 3:17, NIV).